Free yourself from stress, anxiety, burnout, exhaustion, depression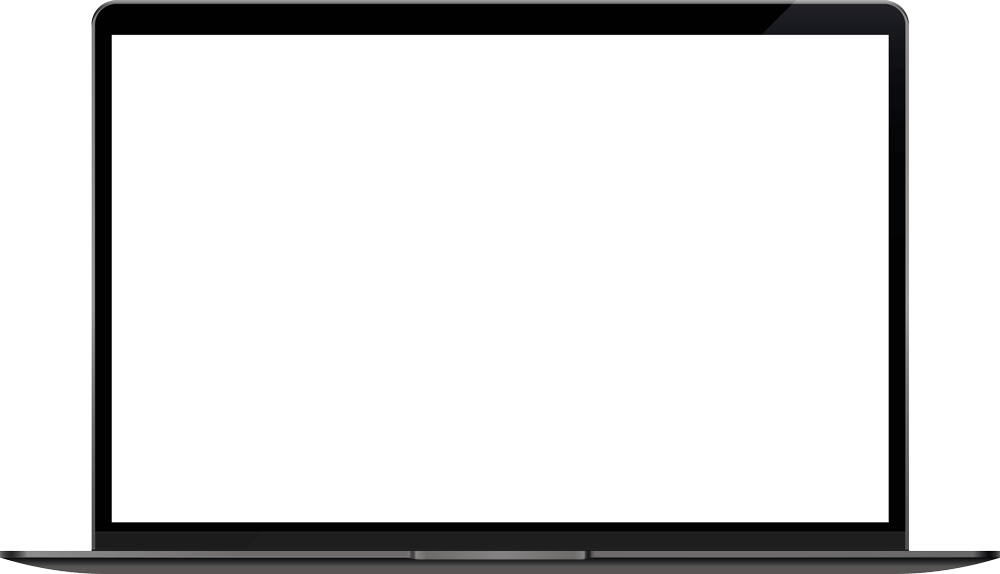 Start your recovery program now:
15 minutes of online self-reflection every day for only €55 per month. Customized videos and questions.
Follow from your home without having to make an appointment
Developed by Dr. Paul Koeck
Average stress reduction of 70% after 49 days and symptom-free after 21 days based on research with more than 10,000 participants.
Proven lasting improvement even 6 years after use
More than 17.000 people preceded you in working on themselves and investing in their future.
Effective for all stress-related complaints and causes thanks to the solution-focused method and tailor-made program. So also for burn-out, depression, panic, anxiety, addiction and more.
Feel like yourself again by breaking the vicious cycle of chronic stress
Reduce:
Problematic habits
What these habits are varies from person to person, but common examples include:
Mulling
Focusing on problems
Not taking time for myself
Hurrying
Blaming myself for a lot
Eating junk food
Consuming a lot of negative news
Putting out fires instead of setting priorities
Sleeping through the day
Canceling outings and isolating myself
Doing more of:
Desired and working habits
What these habits are varies from person to person but often they are simple. For example:
Planned an outing
Distracted my thoughts
Talked to a good friend
Been on my own in peace and quiet
Played sports
Having dinner with a family member
Went to the sauna
Walked through nature
Listened to music
It is difficult to break out of your vicious stress cycle without help because:
Because of the stress, your brain can no longer remember on its own what it was like to be "upstairs" and what you were doing then. You can no longer just manage to see past the dark clouds.
You want to go back up, but problematic habits keep pulling you back down. Problematic habits may feel good or neutral in the moment, but lead to pain later.
After following 15Minutes4Me.com, you can:
Recognize your problematic habits and do them less and less.
Identify the desired habits that do work for you.
Do and keep doing your desired and working habits more often.
Recognize possible relapses early and thus avoid slipping back into old habits.
15Minutes4Me.com helps you learn all this through progress in Thinking, Feeling and Doing.
15Minutes4Me.com supports you through
Daily guided self-reflection ( Thinking )
Weekly exercises so you can turn an unpleasant feeling into a pleasant feeling in minutes until your desired habits are ingrained ( Feeling )
Daily prompt you to start doing more of the things you will identify as helpful ( Acting )
15Minutes4Me.com offers, if you choose, support in interacting with your chosen support person and/or family physician or other caregiver ( Supportive Environment )
From insight to results
Insight
Are you in the 'green' or the 'red'? And in which areas? Find out how you currently score by completing the free self-test.
Do you want to score better?
Take action and sign up for 15Minutes4Me.com! During the program you will retake the self-test weekly in order to monitor your progress and adjust where necessary.
Action
Daily 15-minute online coaching in which you will learn to find your own solutions to a stress-free life, both professionally and privately. Specifically, you can choose to learn through customized modules including:
How to prevent stress at work
How to get out of burnout
How to prevent relapse
How can I improve my contact with my partner, friends and family?
How do I experience more peace
How can I get my feelings back?
How do I increase my quality of life
Result
After following 15Minutes4Me.com you feel happy again. You have also learned how to be more solution-oriented deal with stressful situations. Unexpected circumstances have less negative impact on your mood.
You know what to do to stay "in the green" and implement these desired habits. You become more flexible deal with changes, feel more more resilient and experience fun in activities. You feel more involvement and feel more comfortable at work and at home.
Referring physician or HR?
Click below for pages on:
Participants of 15Minutes4Me.com who came before you
Kathleen describes her recovery and how laughter gradually returned to the dinner table
Participants' answers to the question, "Why would you recommend 15Minutes4Me.com to your friends, family, colleagues?
The daily follow-up provides motivation and results. Without the program, I would never have done those exercises daily; Now they are programmed into my brain as a habit and I often do them spontaneously at the close of the day. Not every day; but when I need it. It evokes little resistance that I often feel in 1 on 1 therapy.
I felt helped and supported. I was not ¨alone¨ in overcoming my fear. Safe at home in my own time. The feeling that you are not the only one and that it is not strange that you do not always feel ¨super¨. I am also not someone who quickly seeks help from other people, so self-help is ideal for me. What I was taught was immediately applicable and useful.
Because I have already been in therapy with several psychologists, but I always felt there was too much time between sessions to make progress. This program offers affordable daily counseling and exactly by being with it daily I am making much more progress in a short period of time than I have ever made with a psychologist.
Great to practice consciously like that to make yourself feel better and then you can make your loved ones feel better and help them too. It's customized, it really helps, it's so short all days it's doable even on the toughest days to commit to it.
I find that it allows very well at your own personal pace to address the problems you wish to address at that time. Despite the fact that this is done via computer, one still has the feeling that this is handled personally. Which in just a few weeks has already helped me more than all the psychologists, therapists I saw in the past year!
It feels like daily personal counseling. You can't go to the psychologist daily; you can do this program daily. This saves an enormous amount of energy! The nice thing is also that you can choose a buddy, you have the feeling that someone is supporting you. It is a pity that I did not know about this program earlier, I should have started it 3 years ago.
15Minutes4Me.com helped me in a matter of weeks to stabilize my confidence in my relationship and think more positively by intervening immediately through the exercises when negative thoughts and jealousy arise.
It is very interesting. You get to know yourself better, understand yourself better. You learn to understand where your fears are, how those fears come about. You also learn to understand other people. You learn to be a better person towards yourself but also towards others.
For myself, it was an awareness of how I was thinking. A lot of people need that, actually. Sometimes you're stuck with something that you don't necessarily need to see a psychologist about, but a little push in the right direction is nice. Thanks for this :-)
At every moment of the program, what was offered felt perfectly customized, as if the program was looking inside my head. As a result, it felt personalized. The repetition effect also proved necessary. And the daily exercises are not too taxing (burnout) and give energy and HOPE for recovery especially.
Why doctors recommend 15Minutes4Me.com to their patients
"1 lavoratore su 5 soffre di burnout.... Ciò che è chiaro è che è proprio il di scelte che prima o poi ci fa schiantare nel parco divertimenti della vita. della vita. E che solo fare alcune scelte non ambigue può aiutarci - nel migliore dei casi - in modo preventivo. preventivamente - può aiutare. O scollegare, che è del nostro tempo. Mindfulness per esempio, scollegare l'emozione da fatti. O attraverso un programma di auto-aiuto online: Miei15Minuti.com"
"Da Borderline Times' p.219 del Prof. Dr. Dirk De Wachter"
Questo programma quotidiano di auto-aiuto 'Miei15Minuti.com' mi ha aiutato personalmente ed è stato anche benefico per diversi miei pazienti. In primo luogo, personalmente, mi sono sbarazzato del pensieri negativi nel momento in cui l'ho usato, e mi ha aiutato a pensare pensiero positivo e per funzionare meglio, sia psicologicamente che fisicamente. In secondo luogo, il mio i pazienti possono seguirlo ogni giorno. Un paziente aveva un brutto aspetto, ma dopo qualche L'ho vista fare jogging, attiva, fisicamente perché il suo cervello lavorava meglio e pensava più positivamente di altrimenti.
Quando le persone mi dicono, come medico di base, che stanno seguendo 'Miei15Minuti.com', quello che mi colpisce di più è il fatto che è stato un buon aiuto per loro verso la consulenza, ma anche verso l'auto-aiuto per ottenere la comprensione. La gente mi dice: "Ricevo una serie di domande a cui posso pensare, con cui posso lavorare e che posso effettivamente vedere, come posso evolvere qui".
Ciò che rende unico Miei15Minuti.com è la sua disponibilità online, che abbassa notevolmente la soglia per seguire quotidianamente il programma di auto-aiuto. Combinando un approccio personalizzato con una storia forte, quindici minuti al giorno diventano improvvisamente molto significativi.
Raccomando l'uso di 'Miei15Minuti.com' specificamente per i pazienti che sono esausti o o "terrorizzati" al lavoro e sono sufficientemente avvicinabili dal punto di vista cognitivo. Il sito web si è anche dimostrato utile Il sito web si è rivelato utile anche in attesa di una psicoterapia personale e come complemento a quella già iniziata consulenze psicoterapeutiche e coaching.
Credo sinceramente che il programma quotidiano di auto-aiuto 'Miei15Minuti.com' sia un utile strumento per molte persone, specialmente in questi tempi di COVID.
I miei pazienti vivono il loro momento quotidiano 'Miei15Minuti.com' online come accessibile, semplice, veloce, efficiente e realizzabile perché in soli 15 minuti al giorno, con calma, vedono i risultati, imparano a pensare in modo diverso e ricominciano a vivere come vogliono. in modo tranquillo, vedono i risultati, imparano a pensare in modo diverso e ricominciano a vivere nel modo in cui desiderano vivere diventare di nuovo la persona che hanno voluto essere e diventare per anni.
Ogni processo di recupero richiede tempo. Un supporto giornaliero di 15 minuti aiuta a mantenere l'attenzione su ciò che sta già andando bene. concentrarsi su ciò che sta già andando bene. Miei15Minuti.com è un programma eccellente per questo.
Il programma di auto-aiuto Miei15Minuti.com è facilmente accessibile. Un passo più piccolo che in realtà andare in un terapista.... Alla fine, molto meglio che cercare di seguire un buon libro di auto-aiuto... Che Lo leggi, è affascinante, sembra utile ma... non lo metti in pratica. Nessun feedback, nessun incoraggiamento.
Miei15Minuti.com ha risposta e incoraggia l'impegno.
Alcune persone non sono in grado, o non se la sentono, per qualsiasi motivo, per vedere un terapeuta di persona. Sempre più persone cercano su internet un aiuto, un riparo, sostegno, consigli. Finiscono in una giungla di offerta e marketing. È quindi di È quindi estremamente importante saper distinguere tra alta qualità, empatia ed efficienza guida e set-up senza valore con intenzioni a volte ingannevoli.
I tempi di Coronation hanno dimostrato che l'assistenza psichiatrica a distanza può essere un aiuto terapia per certi pazienti e certi sentimenti, come lo stress e l'ansia. Quando diventa troppo, la conoscenza di sé acquisita passando attraverso la sessione quotidiana avrà un impatto positivo sul benessere sia dei giovani che degli adulti. La sessione avrà un impatto positivo sul benessere dei giovani e degli adulti.
I miei pazienti sono spesso ben serviti dal programma quotidiano di auto-aiuto Miei15Minuti.com' e così mi convince a continuare ad offrire questa opzione online. Come posso migliorare descriverlo meglio? La mia esperienza è che inizialmente i reclami e l'isolamento con questi reclami sono in prima linea. I pazienti fanno il primo passo venendo per una consultazione e parlandone. È ancora molto fragile e fragile, stanno cercando e sono in un certo stato d'animo. pensare.
Dr. Mast
followed
15Minutes4Me.com
himself
and has since recommended the program to his patients as well
Accessible
Online recovery program 15Minutes4Me.com is deliberately made low-threshold to make professional recovery help accessible to everyone.
Four threshold lowering factors:
Anonymous to follow. No need to tell anyone in advance about your scores and intention to follow program.
No need to make an appointment.
Online from home at your convenience.
Without conversation and therefore not necessary to tell about (painful) past or present
Optional you can choose a friend or family member to support you. We help your chosen friend or family member to understand you better and support you more effectively.
Optional: including a monthly report to easily discuss your progress with your GP or company doctor.
Short and long term results
21 days later...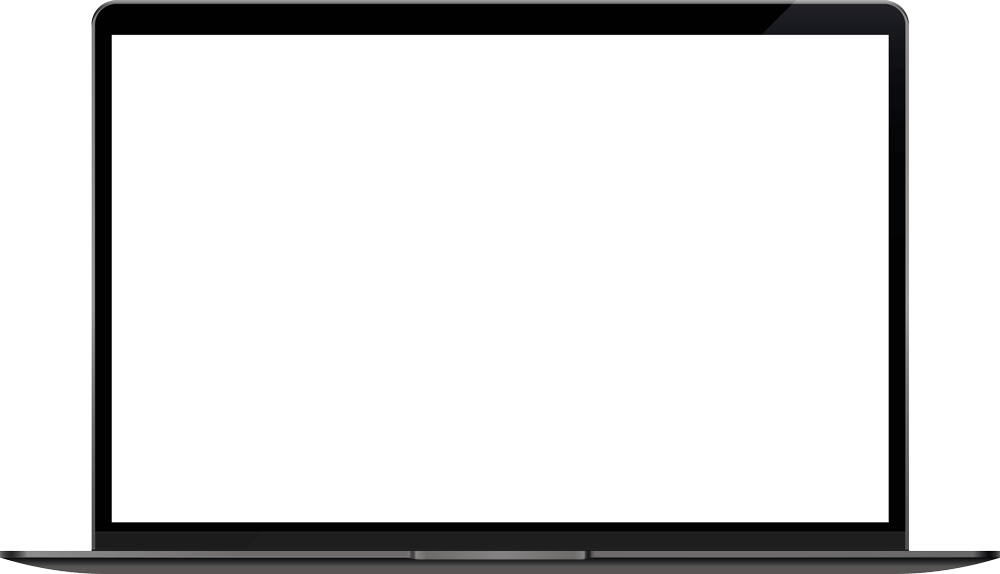 Average stress reduction of 70% after 49 days and symptom-free after 21 days based on research with more than 10,000 participants.
Proven permanent improvement6 years after treatment
Including relapse prevention module
Effective for all stress-related complaints and causes thanks to the solution-focused method and customized program
More than 16,000 participants worldwide
About the doctor behind 15Minutes4Me.com: Dr. Paul Koeck
What was Dr. Paul Koeck's motivation to develop 15Minutes4Me.com Pro?
Dr. Paul koeck first developed the online recovery program 15Minutes4Me.com in order to be able to help people get rid of their stress symptoms effectively and sustainably in a low-threshold manner. He chose the form of an online program to realize his dream: to effectively help millions of people worldwide in an accessible way.Scientific research based on more than 5,000 participants has proven the effectiveness of the program. The program is not only effective, but fast: drastic stress reduction from "high" to "normal" levels in 21 days. The results are also long-lasting: follow-up studies 5 years later show lasting improvement.Dr. Paul Koeck and his team have also developed 15Minutes4Me.com Pro, an expanded version of 15Minutes4Me.com for organizations. With this, organizations can effectively support their employees and even more people can be reached and helped faster in accessible ways.
What education has Paul received?
Paul has completed several university and post-graduate courses including courses on human body and mind (medicine and sports medicine), life aspects (philosophy and management) and on various methods within psychotherapy (including solution-focused therapy, systems coaching and hypnotherapy).To keep abreast of the latest insights, he has also attended many conferences worldwide in the field of therapy and stress management. He has also often given presentations, workshops and live demonstrations himself, including on his own developed method Hypnotic scaling. In this way he has gotten to know many of the masters in the field of psychotherapy.For the development of 15Minutes4Me.com, he therefore sparred with these experts to come up with the most effective program possible that can be followed from home. Of course, for this he also used his own knowledge from training courses and his extensive experience as a psychotherapist in his own practice and as a coach in business.
What is Paul's work experience?
Paul has many years of work experience as a psychotherapist of patients in his own practice. Over time, he became intrigued by how people and systems can break the vicious cycle of negative stress and inefficiency. After his studies, he founded the Center for Stress Counseling and became known as Belgium's stress specialist.Over time, Paul grew to realize that effective therapeutic strategies could also be successfully applied in business. He founded the company COACHTEAM and also developed his own model based on combined insights from medicine, management, philosophy and psychology. This model is now taught at several universities.Currently, Paul works primarily as a psychotherapist and as CEO and author of 15Minutes4Me.com

Where is Paul from?
Paul was born and raised in Antwerp, Belgium. He has traveled extensively for his work to speak at scientific conferences and gain knowledge from the best specialists in the field. He has also spent periods living abroad for the rollout of 15Minutes4Me.com in other countries and languages. Paul works fluently in Dutch, English, French, Spanish and German, and has notions of Italian, Portuguese, Russian, Esperanto and Latin, among others. Between his scholarly travels, he directs his activities from his hometown, Antwerp in Belgium.
Dr. Paul Koecks TEDx presentation on 15Minutes4Me.com